We are always in awe of how our supporters are ready to roll up their sleeves and help raise the funds needed to keep our doors open and our services available to those who need them.  It is not uncommon to have someone stop by the Center with a check from a Soup Luncheon, Bake Sale or Spaghetti Dinner that they did.  Or drop off baby supplies for a collection that they took at their church.  If you are doing a fundraiser on behalf of Abiding Care that is open to the public, we would love to help promote it!
Does your church have a mission board?  Consider supporting Abiding Care monthly as a 'backyard mission'.   We would be more than happy to make a presentation with your mission board for consideration!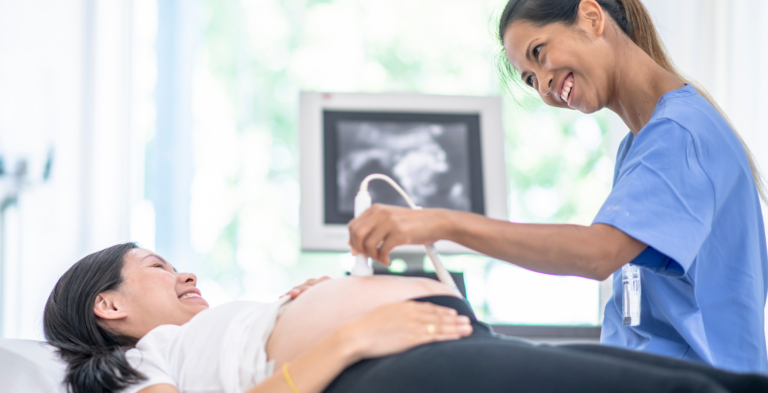 Ultrasound Models
We are looking for models for our ultrasound program. If you or anyone you know would be willing to help in this way please contact Becca at 715-748-1235. Models help our nurses to have continued training and practice so we appreciate your consideration!
Requirements:
Must be 5.5 – 18 weeks pregnant

Able to come on a Tuesday or Thursday between 11am and 5pm for a 1-hour time slot
Models will receive pictures to take home! Please call if you have any questions or would like to schedule a time.

Prayer Partners
We email specific center prayer requests every other month to churches and individuals who would like to participate in our Ephesians 3:20 Prayer Initiative.  Please email us if you are interested in joining in prayer for the center.
As a Gospel-centered ministry, we know and we have seen that this work is not ours, but God's alone!  We are just the vessels that in His great mercy He is doing His work through.  We are in constant need of prayer – for our clients, for the center, and for ourselves.
We also post prayer requests in our Facebook group (click the link or search "Friends of Abiding Care") and in our newsletter as they come up.  We have a great 21 days of Pro-Life prayers that were put together by our affiliation, CareNet, that we would love to email to you.
Here are some general prayers that could be prayed over us daily:
That those who need our services would hear about us and have the courage to come in
That the same  unmerited love and grace that has been shown to us, God will help us to extend to all who walk through our doors
For the health and well-being of our staff and volunteers who work with clients – they often bear a heavy burden hearing horrific details of the suffering and brokenness in the lives of our clients
That we would continue to trust God to meet ALL our needs, be it financial, staffing, volunteers or spiritual
Thank you for covering us in prayer!

Baby Bottle Campaign
Perhaps one of the easiest fundraisers ever!  We run our BB campaign 3 times a year –  January (in conjunction with Sanctity of Human Life Sunday), May (In honor of Mother's & Father's Day) and October (in conjunction with Respect Life Month).  Choose your campaign, and we will provide the bottles and promotional materials.  Just set up a table in the back of the church to place the bottles on and encourage people to grab a bottle bank on their way out and return it on the designated date.   We also provide a short video or a speaker from the Center to tell about the work of Abiding Care.  Your change is making a BIG change!  If your church isn't currently participating, we would love to partner with you!
Choose Life Plates

Each year, we receive a grant from the purchase of these special license plates. This is a great way to support Abiding Care and spread the message of hope. To order yours, simply go to WisconsinDOT.gov.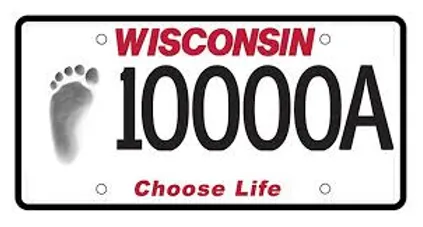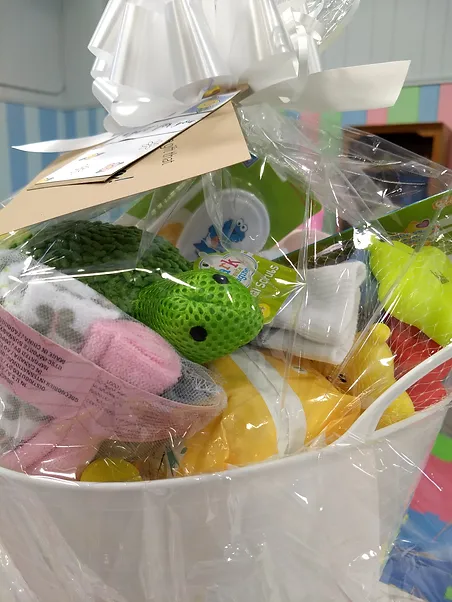 Baby Baskets
Need a gift for a baby shower or to bless a new little one you are intending to visit?  Give a unique gift and help support the work of Abiding Care!
All of our baskets are filled to the brim with fun and practical items for a new baby and also at least one handmade item.  It also has a tag that explains to the mom that not only is she receiving this wonderful gift, but because she is a mom in need will also receive the items she needs to help take care of her baby.
It is the gift that keeps on giving!  Stop by to see them any time during our normal business hours or call ahead on Wednesdays and Fridays.  Available for a minimum donation of $30 or more.
Due to the increase in our client volume, our parking lot and reception area can get congested.  If at all possible, please arrange to pick up on a Wednesday or Friday between 8am – 4 pm.